Moving Packing Supplies
Obtaining the right moving packing supplies is critical to having a smooth move. Just like if you were going to bake a cake, you first gather all the ingredients, right?
Must haves for pack'n up to move:1. Boxes (see below)2. Tape : use clear shipping tape for most boxes. Then buy some colored masking tape to mark important FIRST UNLOAD boxes. There is nothing more un-nerving than hunting through 100 boxes to find your toiletries.These are the boxes I label as important: bath towels, toiletries, food, 1 box of kids toys, sheets/blankets for beds, 1 box of toilet paper/paper towels, 1 box of paper plates/plastic utensils/cups, 1 first night celebration box (with champagne and candles).3. Tape dispenser. Makes for much easier taping of boxes4. Packing paper, peanuts, bubble wrap or newspaper for wrapping breakables
Used or Free Moving Boxes
A single new moving box can cost up to $10. The average 2000 square foot house will need 100 boxes, so you can imagine this can get really expensive.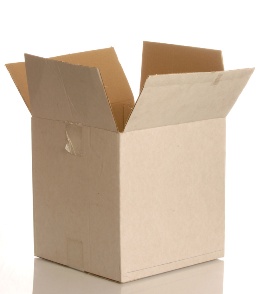 Back from Moving Packing Supplies to Home Moving Checklist Page

Back from Moving Packing Supplies to sell-buy-owner.com mainpage