Preparing to sell a house
Preparing to sell a house is a very important step in selling your house. Prep can take weeks or months depending on the condition of your property.
Just like if you were going to participate in a body building contest, your body must be in excellent shape top to bottom. Same with your house, top to bottom it must be clean , (do not neglect simply keeping it clean), uncluttered and in functioning order to sell for top dollar.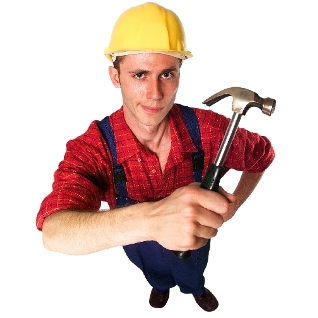 Do you have repairs you expect the buyer to make? No problem, but you must take it off the price. But remember, the house must be in a condition that will pass a mortgage inspection unless you expect to sell for a cash price. (cash buyers only account for a VERY small percentage of buyers so this is not recommended)
Read this article on HOW TO SELL A HOUSE to read tips on how to go room by room to get your house in sales ready condition. Do not neglect the yard, closets, garage or kitchen. These are all "big ticket" items.
Once you prepare the house, next you must STAGE IT. Prep and staging are two completely different things. One is the construction/rehearsing and the later is the performance. You can do both yourself or you can hire professionals but you cannot skip one of the two steps.
Remember, any area unkept leads the buyer to believe you did not maintain the home properly.
---
click here to go to my article on Home Appraisal Tips
---
click here to go to my article on Home Inspection Guidelines
Have A Great Story About This Topic?
Do you have a great story about this? Share it!
What Other Visitors Have Said
Click below to see contributions from other visitors to this page...

Repairs before moving in Not rated yet
My experience with moving was not very pleasent. I was actaully approved to by a short sold home last Friday. It took months to go through. I started the …
Back from Preparing to sell a house page to sell-buy-owner.com