Sell-Buy-Owner.com
Welcome to sell-buy-owner.com. The goal of this site it to provide you with the tools you need to sell your house yourself without a realtor.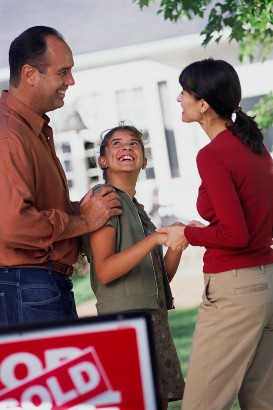 Come here for information on preparing your house to sell; listing and marketing your house; even moving and packing.
Sell-buy-owner.com even offers a FREE FSBO website listing for your home. You can then have your very own professional web page to use in your marketing plan.
Be sure to join the quarterly newsletter for updates on how to sell your house fast, moving tips and other home related offerings.
If you cannot find the answer to what you are looking for, send me an email. I am here to help.

Liz editor sell-buy-owner.com
Preparing to sell a house how to make sure you do it right.
FSBO listings offered here
Home 4 Sale by Owner: tips to sell your own house
Real estate owner financing do the research before diving in.
Home Moving Checklist : tips from someone who has moved over 25 times.
Moving Tips from a gal whose moved 25+ times
How to sell a house
Staging a house to sell
Google work from home
Todays mortgage rates : current rates explored
Alternative home financing discussed
Moving Packing Supplies: resources to find the best used or free moving boxes
Pod Storage
Truck Rental for Moving
For Sale by Owner Sign - dont cheap out on this all important step to market your FSBO home.
Real Estate MLS Listing : how your home gets found by potential buyers
Sell a house by owner : list your 4SBO house on the www right here
House Price Comparisons
For Sale by Owner Contracts
House sell price : how do you set a price to sell your house?
Tips to Sell a Home: geared toward selling your home by owner
Sell my house without realtor - yep you can do it
How to Sell House Fast : need to avoid foreclosure?
5 Steps to buy a house
Rent to Own Houses : advantages and disadvantages of leasing vs. buying outright
Get your Free Military by Owner house listing right here.
Looking for Vacation Rental Properties by Owner: KEY steps to take before you buy
Used Manufactured Home Prices
Buying a bank owned home: what is the process and is it worth the investment?
FSBO vs Realtor Listing : whats the difference?
Come share your FSBO stories right here. Encourage others who may be thinking of selling their home without a realtor.
Sell Buy Owner news sign up for the quarterly newsletter here
Tidbits on how to sell your home by owner. Including prep, marketing, sales and moving tips.
Liz Pevytoe the owner of sell-buy-owner.com
contact me
Buy moving boxes today
Used moving boxes resources
How to Organize Your Garage : step by step guide to getting your garage in tip top shape
How to Organize a Kitchen: from the pantry to your cabinets: quick tips to get it organized fast.
Yard Projects to make give your house great drive up appeal
Home Maintenance Checklist
Home storage ideas: how to organize your home
How to organize a closet
How does foreclosure work? Your questions answered.
Sell your own house tips
Sale by owner procedures
House cleaning list, from spring cleaning to everyday clean, this article discusses how to keep your home in tip top shape to sell it by owner.
Rent to Own Contract
Lease to Purchase Homes wise decision or not?
Timeshares for Sale by Owners: good idea or not?
Free home inspection checklists : everything you need to know to have your home pass a real estate inspectin
Home Appraisal Tips: how to get the best appraisal on your home so you can profit from the sale or refinance.
Renting vs Buying a Home how to decide which is right for you.
Used Mobile Home Loans - this article discussed the financing of a manufactured home
Vacation by Owner listings: list your vacation property for sale or lease for FREE right here.
House Fair Market Value: how to estimate the worth of your FSBO house.
What is a short sale? Are they good for the seller and buyer? These Questions and more answered in this article.
Sell buy owner privacy policy, sell-buy-owner.com privacy policy
What is pre foreclosure and can I buy a home under this condition?
Top 3 Tips to avoid foreclosure discussed
What happens after foreclosure : what you need to do when you find out the foreclosure is happening
For Sale by Owner News and updates
Military for rent by owner tips and listings
Cheap Manufactured Homes
Would you like to share your knowledge about sell-buy-owner.com? Great, find out how you can submit your story or tip here.