Military by Owner
Military by Owner: Often Military families are required to relocate on a moments notice. And that combined with the current state of the economy, many are now opting to sell a home without a realtor to save money. Understandable.
This page is dedicated to provide a place for other military families to share tips on how they made having a home work while in the active military.
Please share your story so it can help others. Its very simple, you just fill out the comment form at the bottom of the page and I approve it to go live on the internet. You may include links to resources or your own blog/website if is of pertinent nature. Photos are great too.
Stories I would love to hear about:Moving on short noticeSelling on short noticeRenting on short noticeFinding the right homeMoving tipsPacking tipsMoving expensesFinding discount rates on moving expenses
You get the idea, I am looking for stories on just about anything moving related but only with a military spin.
What do you have to tell me?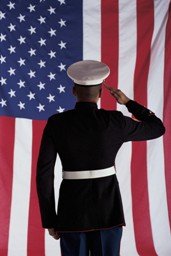 Also, I offer FREE web listings for any FSBO military home or military for rent by owner.
My ever so small gift to you for serving our country. Click here to go to the listings page right now. This listing will remain active until you inform us to remove it.
It is important to note that this is NOT a MLS listing. Your page will NOT appear on real estate search engines. The purpose of this kind of listing is to offer you your own web address for marketing your home in places like craigslist or flyers. YOu can direct people to "your listing" of your home.
Have a military moving or buying/renting story to share? I'd love to hear it.
Have a Military Story to share?
Share it!
Other Stories
Click below to see contributions from other visitors to this page...

Military Moves : kids perspective Not rated yet
My father was in the army. During my life at home, we moved 13 times. It can be tough for a kid to do, but it can also be fun to visit different states. …
Renting while in the Military Not rated yet
I am 32 years old , I am residing with my wife , my 7 years son. I believe In today's economy, renting is a better option for some families including my …
Ins and Outs of Military Moving Not rated yet
While stationed at Fort Campbell, Kentucky I received orders to deploy to Baghdad Iraq. At the time I was renting a two bedroom, one bath duplex in Clarksville, …
Back from Military by Owner to sell-buy-owner.com