Buying a Bank Owned Home
Thinking of buying a bank owned home? The process of buying foreclosed homes is not extremely complicated but there are a few more hoops you will have to jump through than if you were buying a sale by owner home.
Look before you leap:
Many foreclosure properties are in need of repair. For some, it may be minor while others may require extensive work.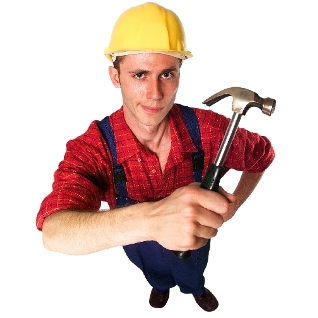 Many lenders sell properties "as is", meaning they will make no warranties on the condition of the property nor will they make any repairs. This may make finding mortgage financing very difficult if the needed repairs make the home non livable.
It is very wise to have a professional home inspection performed so that you know exactly what condition the home is in top to bottom, inside and out. Many lenders will require a home inspection in addition to a c ertified home appraisal. In the case of foreclosures, both of these are often paid for by the BUYER (you).
Be careful of PRE-foreclosures and short sales:
In these type situations you AND the current homeowner are negotiating with the lender. It is VERY important to get any "deals" in writing from the lender before moving forward or sending any monies to anyone. Phone agreements do not hold up in court.
There are MANY scams out there :
"Buy Cheap Foreclosed Homes now"
"We pay cash to buy your home in 2 days"
Blah, blah, blah. If it sounds too good to be true, guess what? It probably is.
How does a foreclosure work?

What about a SHORT SALE?

Back from Buying a Bank Owned Home to sell-buy-owner.com