Real Estate MLS Listing
Having your home on a real estate mls listing is key to going from 4 sale by owner to sold.
What is the mls homes listing? AKA Multiple listing service is a database of all homes on the real estate market for sale or lease. It is listed on the WWW for potential buyers to find your house without having to drive by.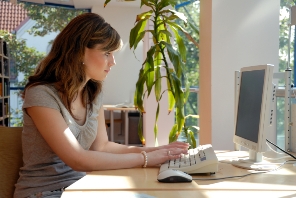 The cost of getting your house listed on some the databases like realtor.com or other real estate databases can be in the ballpark of $50-400. Its worth shopping around for the the best bang for your buck. Make sure there are no catches (like it is really a realtor service)
Speaking of realtor service, when you list your house on a database, it is quite common to begin getting calls from realtors who want your business. Be courteous when turning them down, they could bring potential buyers to your house. But if you insult them, they will steer clear of showing your house.
Say something like: "Thank you for your inquiry, but we are not interested in partnering with a realtor at this time. I am attempting to sell my house myself. But I will gladly take your information should we ever change our minds. How may I best contact you?" Then follow up by saying: "if you would like to contact me for a follow up please do so in 8-10 weeks by phone/email "(whichever you prefer).
Always better not to burn bridges in my opinion.

Back from Real Estate MLS listing to FSBO listings page

Back from Real Estate MLS Listing to sell-buy-owner.com mainpage