For Sale by Owner Procedures
This article will discuss For Sale by Owner procedures in 5 easy steps. It covers the "business" end of selling your own home and closing the deal.If you have not prepared your home for sale, you should back up and go to the section of this website covering prepping and listing a house.
Click here to learn more about preparing to sell a home.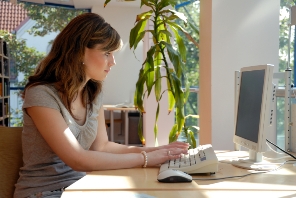 Now for the list:
1. Gather sales documents.
2. Find a title company willing to work with a FSBO contract. Not all will accept sale by owner deals. Once you find a title company they will walk you through all the steps/papers.
3. Consider requiring a mortgage pre-approval letter or bank proof of funds. If you do this, it can cut down on "lookers" but it also can deter some potential buyers.
4. Accept a verbal and/or written offer.
5. Close the sale with the title company.
In between #4 and #5 will be some steps such as home inspection, which will be detailed in your papers you recieve from the title company.

Back from Sale by Owner Procedures to sell-buy-owner.com