House Cleaning List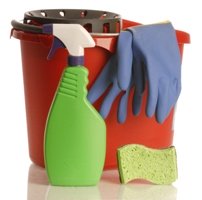 Want to be organized in how to clean your home? This house cleaning list will help you do just that.
1. Pick up clutter
2. Do the hard rooms first. Whichever you dislike the most start there, set a timer for each room 15-20 minutes so that you do not become distracted.
3. Work from top to bottom. Walls, then counters, sinks, toilets then floors.
4. Dust the entire house.
5. Clean windows.
6. Sweep porches
7. Sweep inside, vacuum, mop.
8. Add fragrance.
If you spend a few minutes each day decluttering and wiping down surfaces, you should be able to do a once a week deeper cleaning of your home in under 2 hours.
Don't have 2 hours? Here is a quick attach "how to clean house" in an hour or less.
Strategic tool #1 = A Laundry Basket
Strategic tool #2 = A kitchen timer
Strategic tool #3 = multipurpose cleaner
1. Grab your laundry basket, set your timer for 5 minutes and make a quick sweep of the entire house picking up things out of place. Put away later.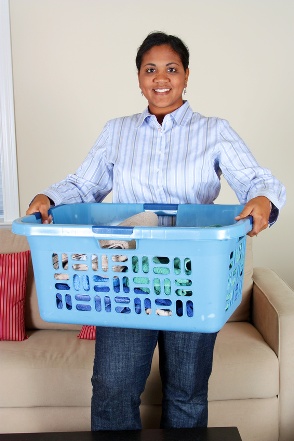 2. 10 minute bathroom wipedown. This does NOT include scrubbing the tub/shower.
3. 15 minute kitchen cleanup. Surfaces only. Do NOT attempt oven or fridge cleaning at this time.
4. 20 minute sweep, vacuum and mop entire house.
5. 10 minute clean windows and dust living room.
Obviously it is not a deep cleaning but it will get the job done on short notice.
Spring Cleaning Tips
At least once maybe twice a year you should do a deep clean of the entire house. Top to bottom inside and out. Here are some spring cleaning tips to help you in this task.
ZONE OFFENSE IS THE BEST DEFENSE
Take one room per day and give it an overhaul.
Kitchen: do cabinets, fridge, oven, microwave, ventahood, pantry, stove and under the sink. More kitchen organizing tips on this page. Bathrooms: cabinets, shower/tub (recalk), toilets
Closets: minimize, declutter
Bedrooms: declutter and organize
Den/living room/ dining room: dust every single item, clean flooring
Garage: read this article on organizing/cleaning your garage. Misc: don't forget the light fixtures and fans in the entire house. Not fun but necessary.
I hope this article HOUSE CLEANING LIST helps you in your efforts to clean up your home.

Back from House Cleaning List to Preparing a House to sell page

Back from House Cleaning List to sell-buy-owner.com