Sell your own house
Is it possible to sell your own house without a real estate agent? Absolutely. But there are some key steps you must take to make it happen. Can't just put a sign in the yard.
Preparation
Step one in preparing your home for sale is Minimizing and Decluttering. Once that task is tackled, next you must decorate and/or stage your home. Staging is the process of making your home look like a model home. Minimal and purposeful decor. Consider hiring a professional.
The next step in preparation is to do home price comparisions. Find houses that have sold in your area to gather what a good asking price will be or have a professional real estate appraisal performed. A real estate appraisal will be required by the title company at closing.
Marketing
Marketing is an unavoidable step to selling your own house. The first thing to do is find the right 4SBO yard sign.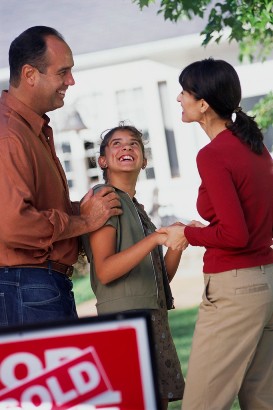 Dont cheap out on this one. Nothing more ridiculous than a homemade or yard sale sized sign trying to sell a home. Consider it an investment.
Next you must list your house for sale. List it everywhere. Craigslist, local paper, flyers everywhere they will let you, tell your friends, email, facebook. You get the idea. I am offering a free home listing page here on this website. You can refer to the webpage in all your paper marketing.
You may also choose to list your house on some online MLS listing sites.
Documents
Prepare your for sale by owner documents ahead of time with a title company. They will provide you with all the documents and walk you through the process. They will charge a fee for this, as they do with any home sale.
Having a house for sale by owner is more work for you but the rewards are $$plenty$$.

Back from Sell your own house to Home 4 Sale by owner

Back from Sell your own house to sell-buy-owner.com homepage